A Beginner's Guide to IELTS Assessment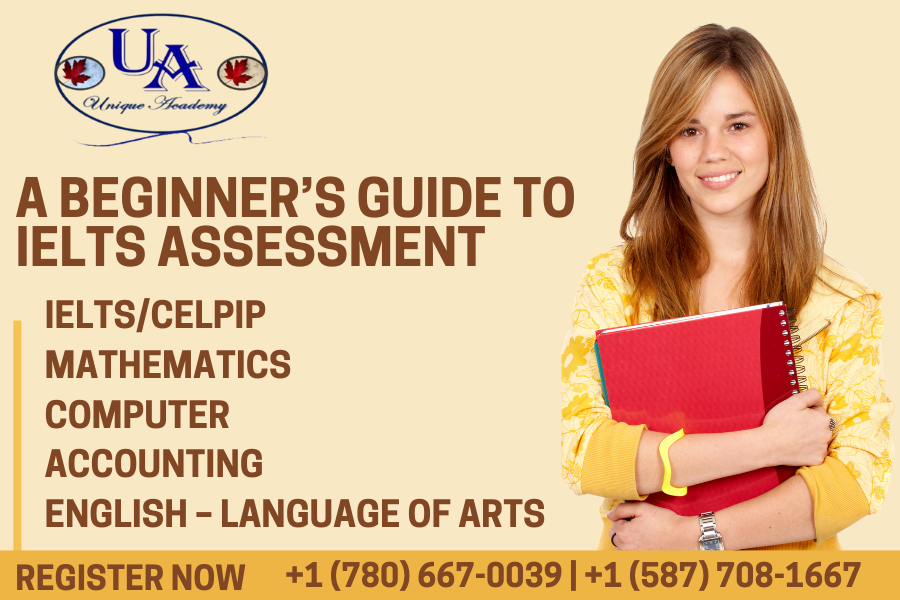 What You Need to Know About IELTS Assessment? In this article, we will discuss the IELTS Test and the simple philosophy that can guide your attempt at the test.
To organise your studies and begin your IELTS journey, you must follow these four steps and we will answer some of the most frequently asked questions about the exam.
Gain an understanding of how scoring works
It is very important for every student to know how the scoring works in IELTS Examinations so that you can measure your progress timely. If you are a new bee and a beginner, you need to know the basic things which come under this English proficiency test. There are nine grades of the exam which are often known as bands or scores.
Now the question is what does that band or score mean?
Let's make it simple by explaining one by one from Band 6 to 9
BAND 6
An English speaker who is comfortable in the English Language

Can communicate about familiar topics like family and friends but finds difficulty in
communicating unfamiliar topics.
Has a Lack of language ability
BAND 7
Good user of English

Able to cope up with complex English conversations.

Chances of occasional mistakes
BAND 8
Very good user of English

Only a few mistakes occur while writing and/or reading
BAND 9
Expert User of English

Good command over English

Confidently communicates with anyone in English and can easily live in foreign countries.
Once you get familiar with all the things mentioned above, then it would be easier for you to take the IELTS examination and can score 8 plus band. You can also go for IELTS preparation Courses that would be beneficial for you to have good command over your proficiency in English.
The exam of IELTS is divided into the following sections:
Reading

Writing

Speaking

Listening
All of these test modules mentioned above are conducted individually. The marking divided among these sections are as follows: 
Let's say  you achieve – speaking section 8, Listening section 7,
Reading section 7 and Writing section 6.
You need to know about all the systems of scoring in the IELTS Examination. Thus this total the score would be (8+7+7+6)÷4= Band 7.
The format of the test should be understood
For your IELTS exam to be successful, you must first understand what it will be like. On the exam day, you should be far less surprised, and you will need to be able to focus on quality rather than quantity.
Let's start by looking at the following detail that explains how the exam works:
Listening Exam- for about 30 minutes 
Total 3 to 4 Sections – 40 Questions 
Reading Exam for 60 Minutes
Total 3 Sections – 40 Questions
Speaking Exam (One-on-one with the examiner) for about 11-14 Minutes
Total 3 sections
Introductory questions (3-5) for about 4-5 minutes

Cue Card (the main part of the speaking test) for about 3-4 minutes

Concluding or discussion questions based on the given cue card (4-5) for about 4-5 minutes
Writing exam for 60 Minutes
Task-I  Report on Graph, Chart, Map or process (for Academic-Ielts) and Letter or email for (General-Ielts) – (Minimum words length 150)
Task-II An Essay (minimum words length 250)
Completing practice papers will help you familiarize yourself with the IELTS format once you understand the exam conditions.
Get an idea of where you are at the moment A real IELTS practice paper under exam conditions, marked honestly by yourself, is the best way to understand your current level if you are brand new to IELTS. In addition to practicing papers, you can also benefit from taking mock exams to improve your knowledge of the exam format. If you are going to use tests, make sure they come from an official and reputable source. This is because fake tests can be misleading, and students may not be able to differentiate between real and fake tests.
Practice tests may be found at the following sites:
The Cambridge Past Papers series
It's British Consulate
The Essentials of IELTS
IDPs
Practice and preparation for IELTS are two very different things. Don't fall into the trap of believing that by just completing practice papers, you'll be able to improve your score.
Take the necessary steps to equip yourself
Sadly, there are many fake teachers and IELTS scammers on the Internet today who you do not want to waste your valuable time with.  It is not deniable that various kinds of material are available to you over the internet to practice but still, you may end up with a minimal score or may need to do repeated attempts to get your results.  So, to achieve your highest and best results in the first attempt you need to have proper guidance to get yourself prepared for the examination, as you are practisysing for your future. 
Unique Academy Canada provides you with the best IELTS preparation course to get yourself prepared for IELTS Examination. Our professional and proper guidance will help you to have a good command over your English proficiency. So, Hurry up! Enroll now to the Best IELTS classes in Canada – Unique Academy Canada.