IELTS Online Training Canada -How to Improve Your Reading Score/Bands in IELTS?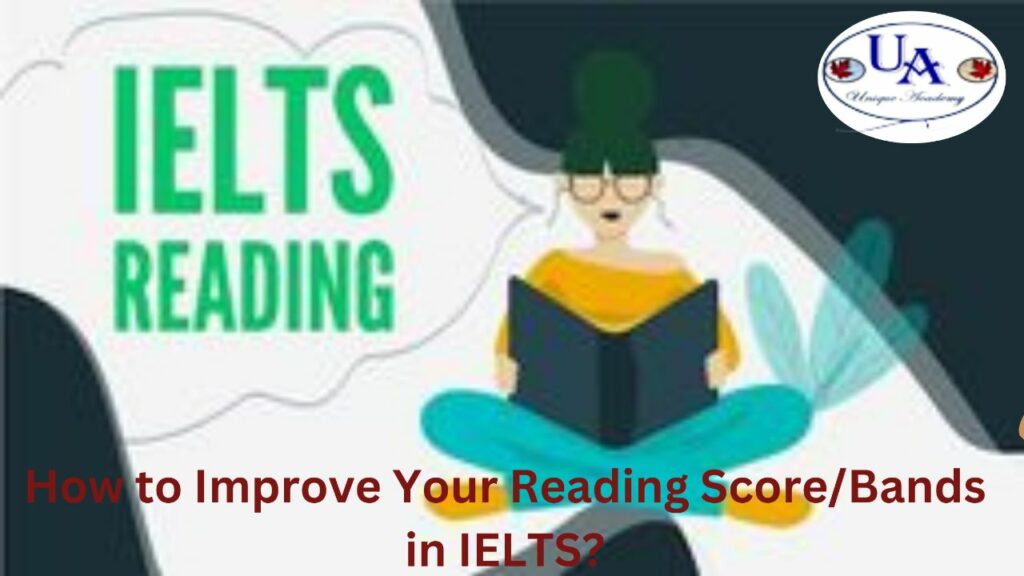 IELTS Online Training Canada – (IELTS)The International English Language Testing System is a widely accepted English language proficiency test. If you are planning to study or work in an English-speaking country, you will most likely need to take the IELTS exam. The exam has four sections: listening, reading, writing, and speaking. The reading section is designed to test your ability to read and comprehend academic texts in English. In this blog post, we will discuss some tips on how to improve your reading score/bands in IELTS.
Understand the Test Format
Before you start preparing for the IELTS reading test, you should understand the test format. The reading test consists of three passages, and you will have 60 minutes to complete it. The passages are taken from academic sources and general reading concepts or articles such as academic books, journals, magazines, and newspapers. The passages are of increasing difficulty, so it is important to manage your time well.
Improve Your Vocabulary
One of the key factors that can help you improve your reading score/bands in IELTS is to improve your vocabulary with the help of IELTS Online Training Canada. The reading test contains academic vocabulary, which can be difficult to understand if you are not familiar with it. To improve your vocabulary, you can read academic texts, watch educational videos, and use online resources, such as word lists and flashcards.
Develop Your Skimming and Scanning Skills
Skimming and scanning are two important skills that can help you improve your reading score/bands in IELTS. Skimming is the process of quickly reading through a text to get a general idea of the content. Scanning, on the other hand, is the process of looking for specific information within a text. To develop these skills, you can practice reading academic texts and trying to find specific information within them.
Practice Time Management
As mentioned earlier, time management is an important factor in the IELTS reading test. You will be given 60 minutes to read three passages and answer 40 questions. It is important to practice time management to ensure that you have enough time to read and answer all the questions. You can do this by taking practice tests and timing yourself.
Take Practice Tests
Taking practice tests is an effective way to improve your reading score/bands in IELTS. With the help of practice tests, you become familiar with the test format and the types of questions you will encounter. They will also help you identify your strengths and weaknesses and give you an idea of what areas you need to work on.
In conclusion, improving your reading score/bands in IELTS requires a combination of strategies, including understanding the test format, improving your vocabulary, developing your skimming and scanning skills, practicing time management, and taking practice tests. By following these tips, you can improve your reading score/bands and increase your chances of achieving your desired score in the IELTS exam by joining IELTS Preparation Course Online in Canada .