IELTS Listening: 5 Important Tips To Help You Prepare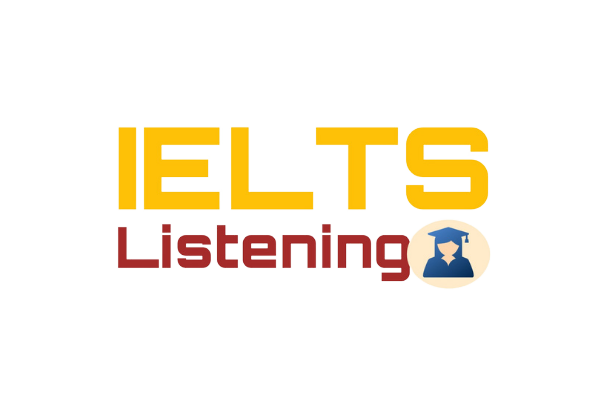 The most sought-after IELTS training is at the Top IELTS Academy In Canada. Our training is built on our award-winning IELTS training programme, which has helped thousands of students achieve their English language goals. We have a reputation for offering the highest quality IELTS training in Canada. 
Every day, listen to English.
Listening to English every day is the only method to develop your listening abilities. Listen to something for 10 or 15 minutes whenever you can, whether you're on the bus, eating lunch, or making tea.

You must hear English spoken spontaneously in a variety of situations and with a variety of accents. You may have heard speakers from the United Kingdom (including several regional accents), Ireland, the United States, Canada, New Zealand, Australia, or South Africa throughout your exam.

Recordings can only be listened to once. I'm sure you'd either enjoy hearing it again or dread it. However, IELTS will not give you a second chance. As a result, only listen to the audios once while practising and attempt to make it a habit.
Take in a variety of sounds.
You must prepare for

IELTS by Listening

to two monologues (one person speaking) and two discussions on the test. You'll be able to locate all of the necessary practice materials online. Podcasts and TED Talks are excellent for listening to monologues, whereas radio broadcasts and YouTube interviews are excellent for having a conversation.

Any of the three accents — British, Canadian, or Australian – can be used. They all have their distinct accent and way of pronouncing words. There are a few words that one should be familiar with as well.

In some ways, the hearing exam is harsh because you can only hear everything once, and once you've missed something, there's no way to get it back.
Expand your vocabulary.
The third of my

IELTS Listening

suggestions may seem self-evident, yet many students are unaware of the most efficient way to increase their vocabulary. Memorizing lists of new words will only go you so far. You'll rapidly forget the words since you won't fully comprehend what they mean or how they're used in context.

When you're listening to spoken English, pay attention and take notes on any words that are unfamiliar or that you don't fully comprehend. After that, look them up in a dictionary. Take note of the word's definition, pronunciation, how it's used in a phrase, as well as popular synonyms, antonyms, and collocations. Keep track of everything in your vocabulary notebook.

Yes, this will take some time, but it will be well worth the effort. Every time you do this, you'll have added another term to your vocabulary, which you'll retain and be able to use confidently throughout the

IELTS practice test

.
Prepare a plan.
Question analysis, response prediction, and how to exploit keyword cues are three important listening methods to learn.

Listening Abilities – Master the four essential listening skills for a good score. Real-life examples are provided.
Determine your flaws.
Take some time to review your findings and figure out what errors you're making frequently. Then focus on making them better.

IELTS Listening Tip Extra: Double-check your spelling. If it's incorrect, you'll be penalized.

Is it your grammar, a limited vocabulary, or your inability to follow conversations that are holding you back? Determine your most pressing issues and concentrate on them.

Transcripts of the recordings are included in the Cambridge English books containing authentic exam papers (and some online tests). These will assist you in determining why you got a particular answer incorrect.
If you're looking to achieve the highest scores possible on your IELTS test, consider finding an IELTS Academy in Canada. Our IELTS teachers have years of experience teaching IELTS to international students, so you will learn English using the best method. They'll help you learn the best way to study for Tips for the IELTS Listening Test, and will provide you with tips and tricks to help you reach your maximum score. Our teachers will also help you improve your listening, reading and speaking skills so that you can express yourself better in the exam room.
We offer IELTS training in Canada in both classroom and online formats. Our IELTS online training Canada is interactive, so you can learn at your own pace. You'll receive one-on-one assistance from our qualified IELTS tutors, so you'll be able to ask questions and discuss strategies for your upcoming IELTS test. As well as our IELTS classroom training is also interactive, so you'll receive one-on-one assistance from our qualified IELTS tutors.